In 2014 the Rios family packed up their belongings and moved to Oxford, Ms with a mission in mind and a burden on their hearts.
Multiple home bible studies and a couple preaching points later and Wellspring Community Church was in its infant stages. God clearly had His hands involved in what was sure to be exceedingly, abundantly more than we could ask or think.

With the building purchased and renovations underway, our building was ready to be transformed into a safe and welcoming worship facility.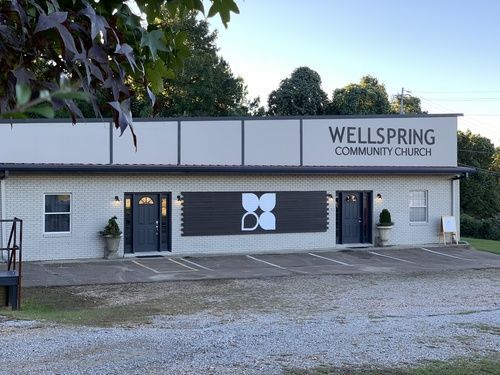 Proverbs 16:22 "Understanding is a Wellspring of life..." Our desire is that every person grow in their understanding of the Word of God and to clearly apply it to produce love, hope, and life.
A common phrase you will hear at WCC is #OldTaylorRoadRevival. This has become a burden birthed from the heart of God to ours.
Oxford is an amazing community filled with life, unity, and progress. However, where there are human beings, there are also needs, hurts, and trials.
Our ministries are specifically orchestrated to show others Jesus through Love, Hope, and Life. With these three fixtures in place the sky is the limit to where God will lead.

We are not perfect people making up a perfect church. We face hurts, past mistakes, and learning curves head on.
The end goal is to show other imperfect people that there is a reason for their past, and purpose for their present and a vision for their future. The sum of which, is Jesus Christ.